Neopets News


Saturday, December 1, 2007
Here is the latest Neopets News for today:

A new issue of Neopian Times has been printed and released! There are some really great featured articles in here, and some very interesting stories. Learn about some gift giving ideas and how to plan your holiday. Also, catch the quote of the week and user submitted stories.

There are some new, exciting Jigsaw puzzles to be found at the Toy Shop. Make sure you take a look around while your in there.






Today marked the beginning of the
Neopian Advent Calendar
!
A new
Random Contest
has been created! Good luck to everyone who enters.
Wellington Boots
are a great gift to give to your Neopet to keep their feet warn during the winter months!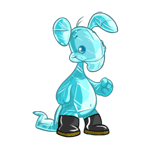 Like to watch all the Neopets during the Beauty Contest? Well, it's about to begin! Head on over to it and cast your vote.

There are new episodes for Neopians to watch on Neovision!

Ye Olde Coffee Shoppe has brewed up four new drinks for your Neopet to enjoy.

Posted byBlog Author at 12:48 PM  
Labels: Neopets News
0 comments: